Social Responsibility is a Priority for " Adjaristsqali Georgia"
Interview with Zviad Diasimidze Social director of " Adjaristsqali Georgia" LLC
To date, high standards of business are set against the backdrop of challenges worldwide. Consumers who are quite augmented and well aware of the quality and price are looking for other benefits. According to a survey by Cone Communication, nine out of ten consumers are asking companies to take responsibility for addressing environmental and social problems, with 84% of respondents saying they favor a product that is socially responsible.
The company " Adjaristsqali Georgia", which has been implementing a major hydroelectric project in the highlands of Adjara, has set a high standard of social responsibility in its business since its inception. Since 2014, the company has spent more than 8 million GEL on implementation of social projects, which is an unprecedented amount for Georgia and especially for the Adjara region.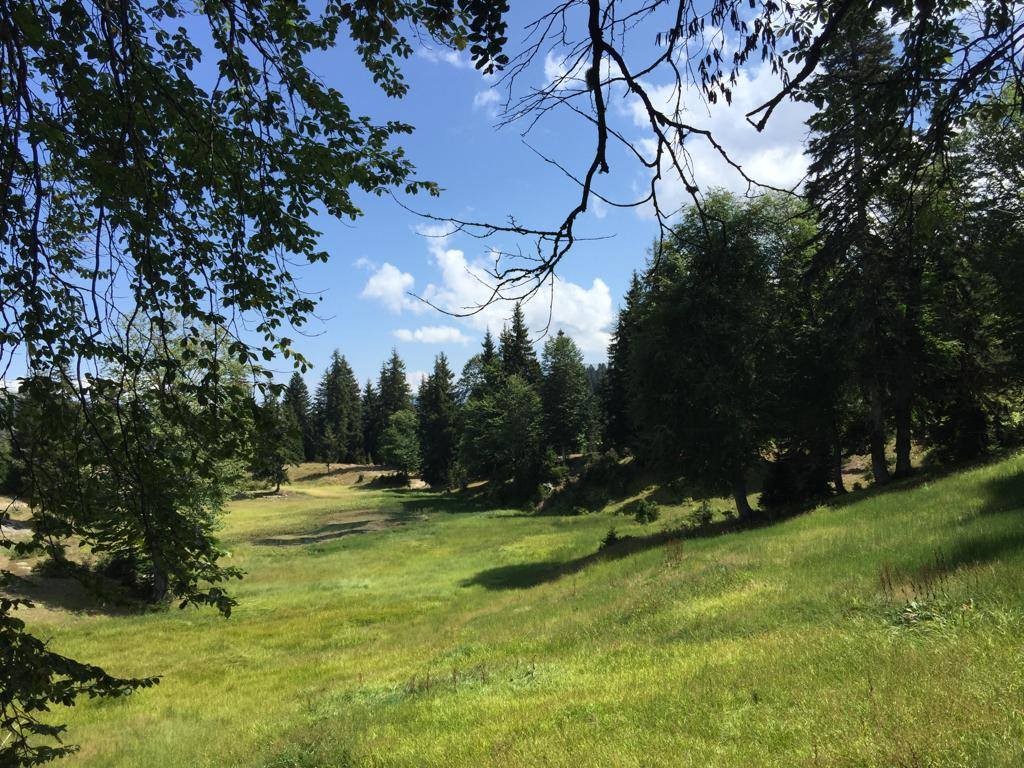 In 2012, there was a idea to establish a "Zekari Alpine Botanical Garden" in the highlands of Adjara. In 2016 the "Zekari Alpine Botanical Garden" strarted functioning with backing of Government of Adjara, Batumi City Hall, Adjara Department of Tourism and Natural Resources, Khulo Municipality, Georgia's international representation of MercyCorps and with financial support and funding of Adjaristsqali Georgia LLC and the Swiss Development Agency's Small Caucasus Alliance Program (alcp). "Adjaristsqali Georgia" LLC has donated $ 100,000 to the Alpine Garden Project.
About the "Adjaristsqali Georgia" projects on social responsibility approaches, participation in social problem solving and customer relationship management and transparency of business activities of the company as communicated by Zviad Diasamidze – Social Director of "Adjaristsqali Georgia".
The Alpine Garden Project is a distinctive project for us, the garden is located in Khulo municipality, on the southern slope of Adjara Trialeti Range, near the resort" Goderdzi "in the" Shkernali "area, occupying up to ten hectares, northeast exposure and 1960 m above sea level. Dozens of years ago, much of the area was covered with subalpine forest. The area of ​​Goderdzi Alpine Garden is characterized by diverse habitats, including: forest, meadow, lake, marsh and stony ecotope. Currently there are six species of timber and about one hundred species of herbaceous trees in the Alpine garden area.
The creation of Goderdzi Alpine Garden made it possible: 1. Conservation of plants, conservation of species diversity of narrow, local flora (in situ and ex situ conservation of habitats and species); , For cognitive and tourism purposes Who; 3. Restoration of subalpine forest zone in Goderdzi alpine garden Planting of planting material (seedlings) will be carried out to ensure restoration of the surrounding area and generally of the mountainous Adjara forest zone.
Rural tourism development - rural tourism development also contributes to the improvement of the social status of the local population and the development of tourism services.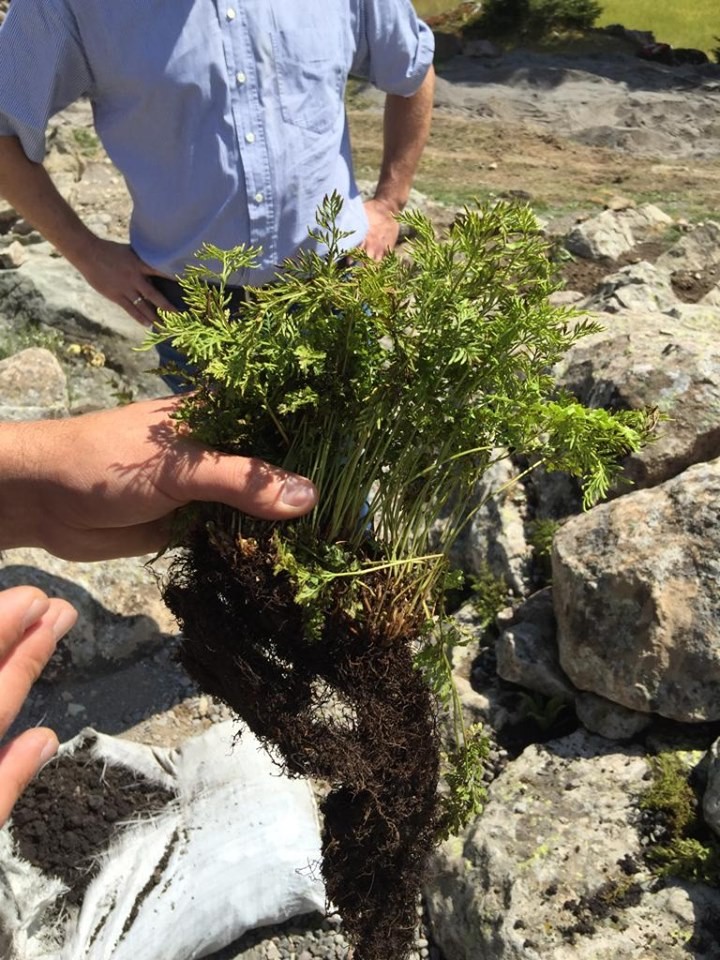 How did you determine what was your company's responsibility for the region? How were the priorities selected and what kind of social projects did you implement?
Adjaristsqali Georgia" has developed a Corporate Social Responsibility Strategy that reflects our efforts as an investor company to support long-term and sustainable socio-economic development in Highland Adjara. Our company has three areas of social responsibility: education and awareness raising, community development initiatives and infrastructure projects. We chose these trends as a result of our socio-economic research, targeted local government programs and meetings with the population. Long-term development projects focused on infrastructure, education and small business development were planned and implemented based on the needs assessment of the region. E.g. roads, drinking water improvement, nursery school construction, rehabilitation of schools and students in financing the program, students in the internship program, Goderzi Alpine Botanical Garden and construction of the development, English language pilot program, health awareness, agricultural development program.
How do you communicate with the population?
The first thing we planned at the start of the project was information meetings with local communities. In addition, in order to ensure daily communication with the population, we have established public information centers in both municipalities whose main function is to inform the public about the pressing issues surrounding our project.
Reputation is a very tender subject, as it can be easily destroyed. Once the company has gained the trust of the locals and has acquired a good image and reputation, it is imperative to maintain it constantly, how do you care for the company's reputation, and what projects are planned to engage local people?
Regular and effective communication with the population, all other stakeholders is key to our company, building trust in the project and most importantly ensuring the success of such a large-scale and complex project. Clearly, while the successful, joint implementation of various social responsibility programs contributes to our support for our project, the involvement of our company in the construction of the Goddess Alpine Botanical Garden is a good example of working together with local communities and local authorities. We are also working with local authorities to develop various infrastructure programs in both municipalities. Adjaristsqali Georgia Ltd pays special attention to the support of the younger generation and for this purpose we have started to provide scholarships to young people from Shuakhevi and Khulo municipalities. Finally, we should note that we will continue our social responsibility programs during the operational phase of the Shuakhevi HPP, as support for the Adjara region development is part of the daily activities of the company "Adjaristsqali Georgia". I believe we will be able to play an important role in the long-term development of Adjara Mountain and never lose the status of a leader in sustainable development and social responsibility. "
Finally, a list of several social projects implemented by Adjaristsqali Georgia in the highlands of Adjara:
Student Financing Program, Small Business Support Project, Beekeeping Development Project, Makhalakidzeebi Village, Water Supply System Development, Tsablana Village, Village Road Rehabilitation. Tsablana village, drainage system, Kinchauri village, school library and classroom rehabilitation, Tsablana village, school library rehabilitation Tsabliani village (Kishla), school library rehabilitation, Pachkha village, school playground rehabilitation, village Dikavidishebeli, village Diakonidzebi, village Diakonidzes , Irrigation canal rehabilitation , the motivation, the village Ghurta, irrigation canal in the village pachkha, construction of the mill, the village Akhaldaba, drainage system, apple village, road rehabilitation, Maglakelidzeebi village, road rehabilitation.