Guram Baghdoshvili's Restaurant May Close in February. Resources Running out
Sectoral restrictions will be lifted starting February 1, 2021. As restaurant CHVENI founder Guram Baghdoshvili noted, they do not know whether his restaurant will open in the government-determined timeframes.
"As noted by the Prime Minister, restaurants will open starting February 1. We are also waiting for the government's decision regarding ski resorts. (The network of CHVENI restaurants also manages facilities in Bakuriani and Gudauri. Gudauri restaurant is closed, while the Bakuriani facility keeps working with delivery services).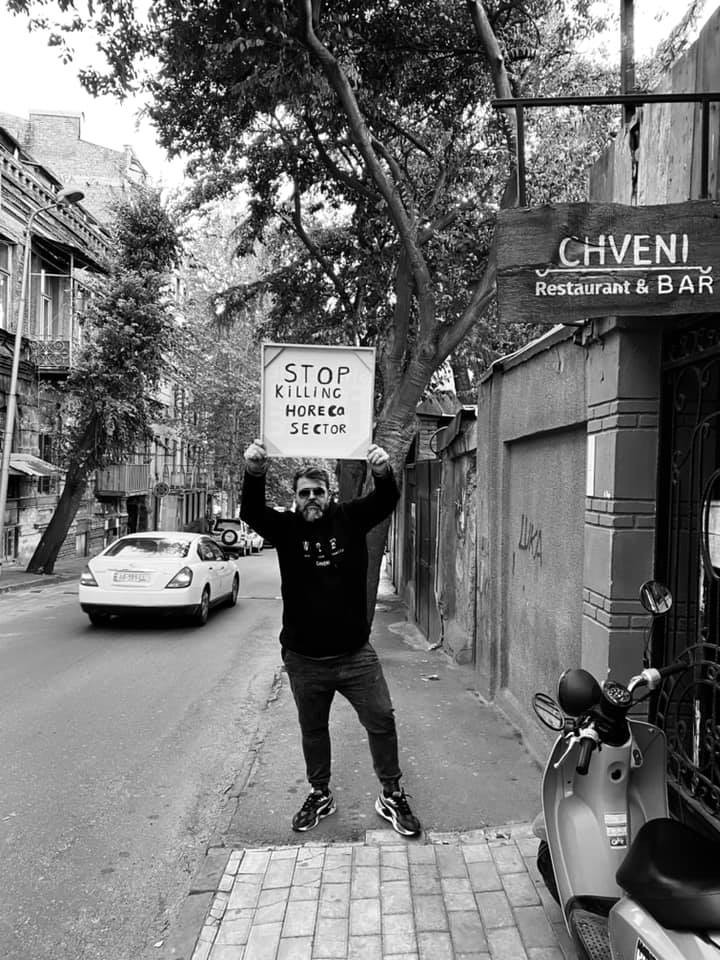 Though, we do not have affirmed information that starting February 1 restaurants are entitled to resume operation. The Government has not communicated with the restaurant sector in 2021. Therefore, Giorgi Baghdoshvili does not trust the government's general statements on lifting restrictions. "We knew that public transport would resume operation on January 15, but this decision changed, while public transport would essentially reduce our costs because our staff has to use taxi services with expensive tariffs", Baghdoshvili noted.
In February, we may have to close the restaurant that provides delivery services in Tbilisi, he said. "Our restaurant works thanks to delivery services, but the demand for delivery services has fallen by 87%. Anyway, we need a full staff to provide valuable services, because the intensity of orders varies in time. We have to pay electricity bills, staff salaries, leasing fees. Therefore, in February, our restaurant in Tbilisi may be closed if the demand for delivery services does not grow and restaurants are not opened at full capacity. In general, February is the shortest and low-income period for the restaurant business, because after the New Year and Christmas period clients rarely visit restaurants. We will not be able to serve all liabilities in February. Everything depends on orders", Guram Baghdoshvili said.
So far, the restaurant management and team managed to get adapted to the crisis challenges well, but the resources have run out, he said. Noteworthy that amid restrictions restaurant CHVENI launched a social project together with other restaurants to host socially vulnerable citizens at restaurants. This initiative raised much interest both in society and companies.
The project will last up to February 1, he said. "We host about 150 persons every day thanks to our personal resources and with the support of people who contribute to this project. This program will run up to February and then our resources will also run out and this program will also close", Guram Baghdoshvili said.