AgroMania Opens Batumi's First Store of Craft Goods
AgroMania company has launched the first store of craft goods in Batumi, the Autonomous Republic of Adjara. As AgroMania founder Malkhaz Babluani told Business Partner, the store was opened amid the pandemic, and today it operates very successfully in Batumi.
"Products of Approximately 40 small entrepreneurs are represented at our store. These small enterprises are not represented in major network markets because of small production scales. Prices in our network are a little bit higher, compared to other networks, because we trade only in high-quality, natural, and unique products", Babluani said.
AgroMania network trades in such products as Meskhuri Tenili (Pressed Cheese), Tianeti Dambalkhacho (moistened cottage cheese), Svanuri Narchvi (Cheese), Alvanis Guda (Cheese), aged goat cheese from Tsageri, various moldy products, goat fresh milk and cheese, sausages, pork of semi-wild pigs from Svaneti and Kakheti, sunflower oil of cold and hot distillation, premium quality black and unique white tea, tea of linden tree and various useful herbs, sweets, dried fruits, Georgian endemic wheat flour and yeast-free bread of the same flour, vinegar and various herb infusions, wines from small wine cellars, species from Svaneti and many other interesting natural domestic products.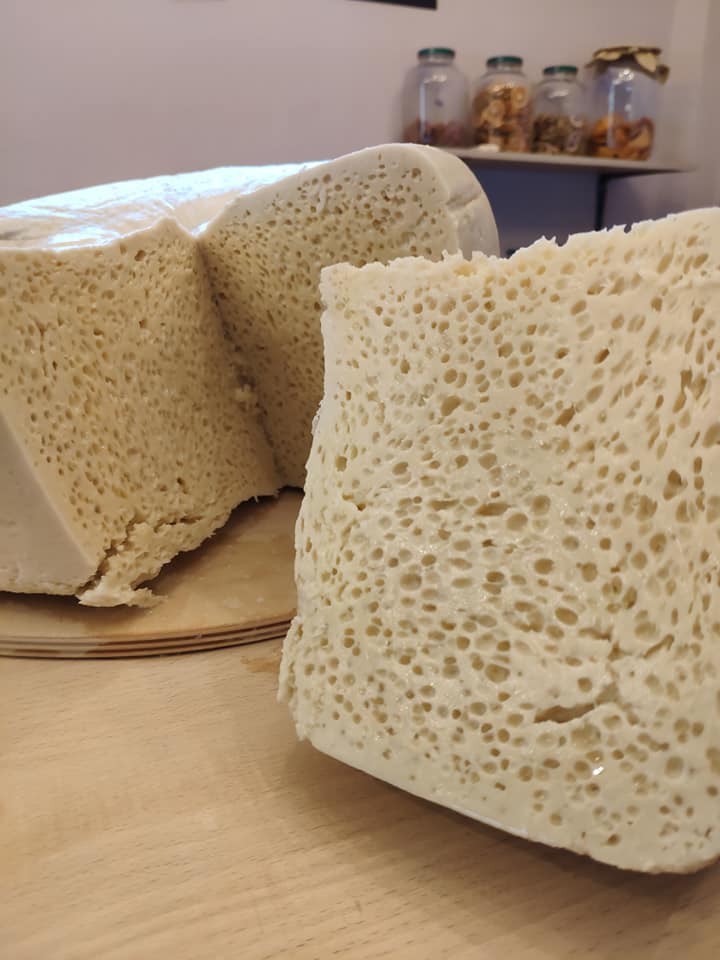 We seek new interesting and healthy products manufacturing families and small enterprises all over Georgia, Babluani said. Each supplier holds unique knowledge and experience with an exemplar production cycle and a high sense of responsibility to produce clean, healthy, and useful products, Babluani pointed out. AgroMania plans to open another store in Batumi this summer. New stores will also open in Tbilisi, namely, in Vake-Saburtalo Districts, in September 2021. AgroMania invests approximately GEL 10,000 in opening one store, Babluani noted.