The trophy of the European Championship has been Demonstrated in Baku
The European Championship trophy, matches of which will be held from June 11 to July 11 this year as part of the EURO 2020 Cup round, has been brought to Baku.
The trophy of the European Championship, which will be demonstrated in Baku from 7 to 9 May, was presented to President of Azerbaijan Ilham Aliyev today.
Then the cup was demonstrated in various locations in Baku city.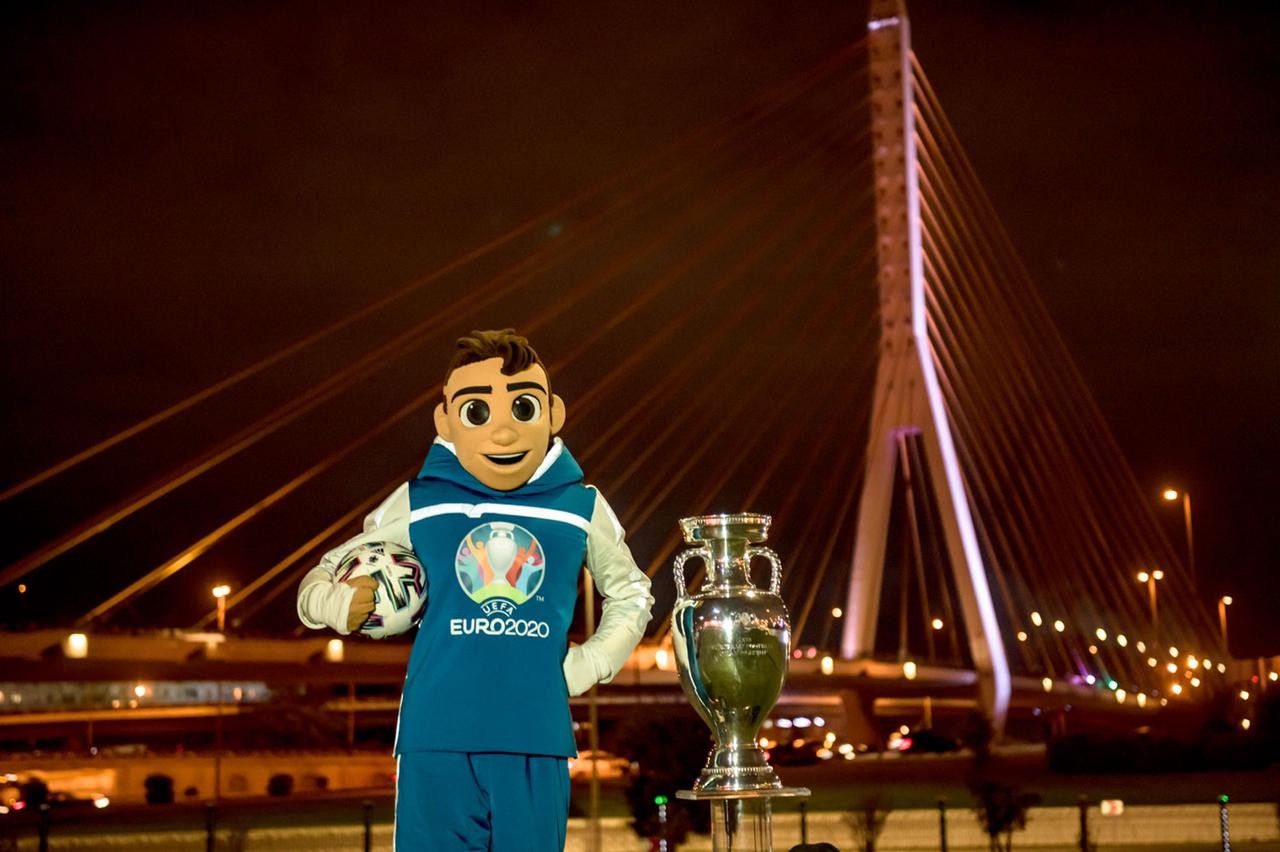 A special photo session of the cup was organized at the Gobustan State Historical-Artistic Reserve, Icheri Sheher State Historical-Architectural Reserve, Heydar Aliyev Center, "Ateshgah Temple" (Fire Temple) State Historical-Architectural Reserve and Baku Olympic Stadium. Following this, the European Championship trophy was demonstrated to the residents and guests of the city by bus on various avenues and streets of Baku accompanied by "Skillzy", the mascot of UEFA EURO 2020, and other different characters.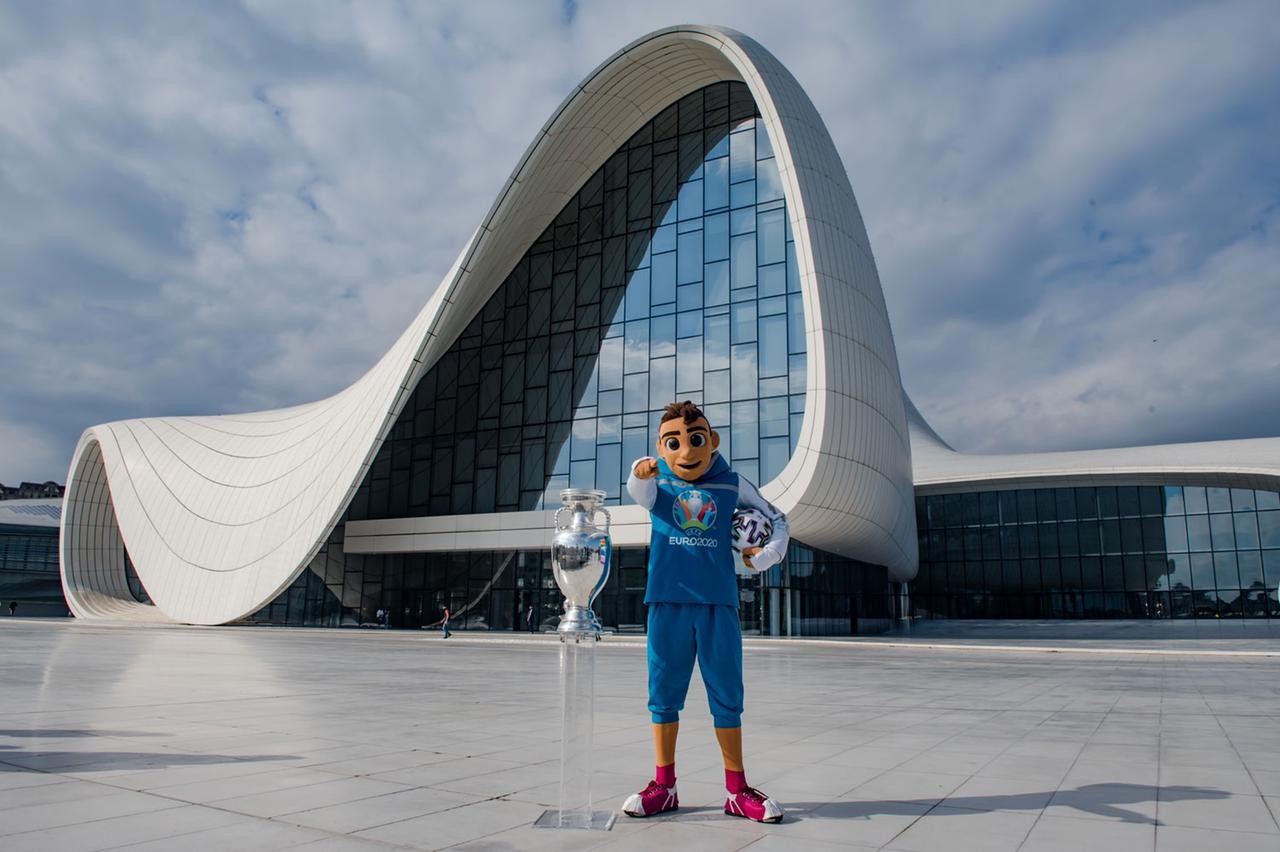 After Baku, the cup will be taken to Copenhagen, the capital of Denmark.
It should be noted that the EURO 2020 games will be held in different countries on the occasion of the 60th anniversary of the European Championship. 3 matches of group A and 1 match of 1/4 final stage will be held at Baku Olympic Stadium (BOS).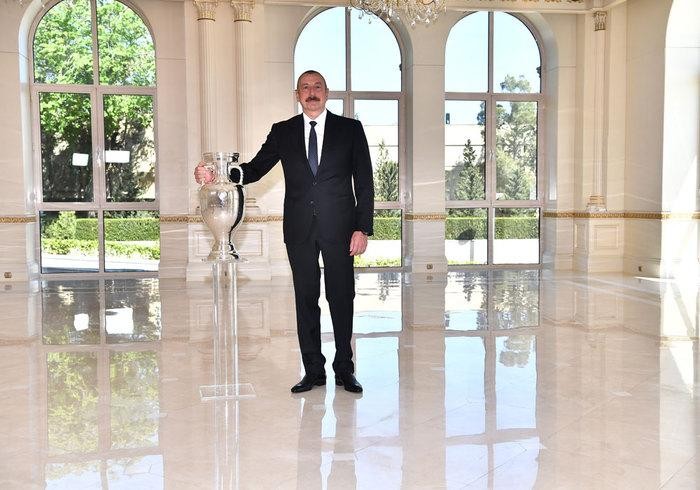 The Wales-Switzerland match will be played on June 12, the Turkey-Wales match on June 16, and the Switzerland-Turkey match on June 20. The 1/4 final match in Baku will take place on July 3.