"Solomone" - Georgian Wine Combining History and Contemporary
"Solomone" is a Georgian word and means wine made from Imereti grape varieties, which combines centuries of history and modernity.
Co-founder of Solomone, David Chachanidze, had an interview with Marketer about the brand.
Davit Chachanidze: Solomon Lezhava was my great grandfather, who was a resident of Chiatura, now a historical district - Lezhubani. My cellar is located in Lezhubani today, exactly on the spot where my great grandfather had a cellar and a vineyard. According to legend, Grandpa Solomon also brought the variety that I am promoting today.
"Solomone" is a new wine for good wine lovers, which you can already taste bottled. Not to forget the historical facts, I would like to mention that in the 1970s my father, Gulda Chachanidze, decided to revive the grandfather settlement. He started building a new house in the Solomone area; In the process of laying the foundation, he discovered 4 pitchers, the origin of which no one knew, but according to ancient ancestors, it turns out that these pitchers belonged to Solomon's ancestors, so each of them must be counted several centuries. Of the 4 pitchers found, only 2 pitchers survived.
Today these centuries-old pitchers are placed in my cellar, not as a sketch, but as a functional pitcher in which wine is unusually stored. All of the above led to the fact that "Solomone" should have been a leading figure in the selection of the name of the wine, because it was Solomon's case that would continue. In addition, since my production is only related to Imereti varieties and the cellar is in Imereti, I have not forgotten King Solomon of Imereti and in general, I think that when the name "Solomone" is heard, the association goes directly to Imereti, which was my goal.
Great grandfother Solomon often visited France, as evidenced by the sword brought as a gift from France and other items that occupy an honorable place in my cellar. If I do not want to prolong the word, "Solomone" is just a wine made from Zemo - Imereti varieties, which simultaneously combines centuries of history and modernity. "Solomone" wines are: pitcher, "Tsitska-Tsolikouri" installed according to the Imereti rule and "Dzelshavi" fermented in a pitcher and aged in a tank.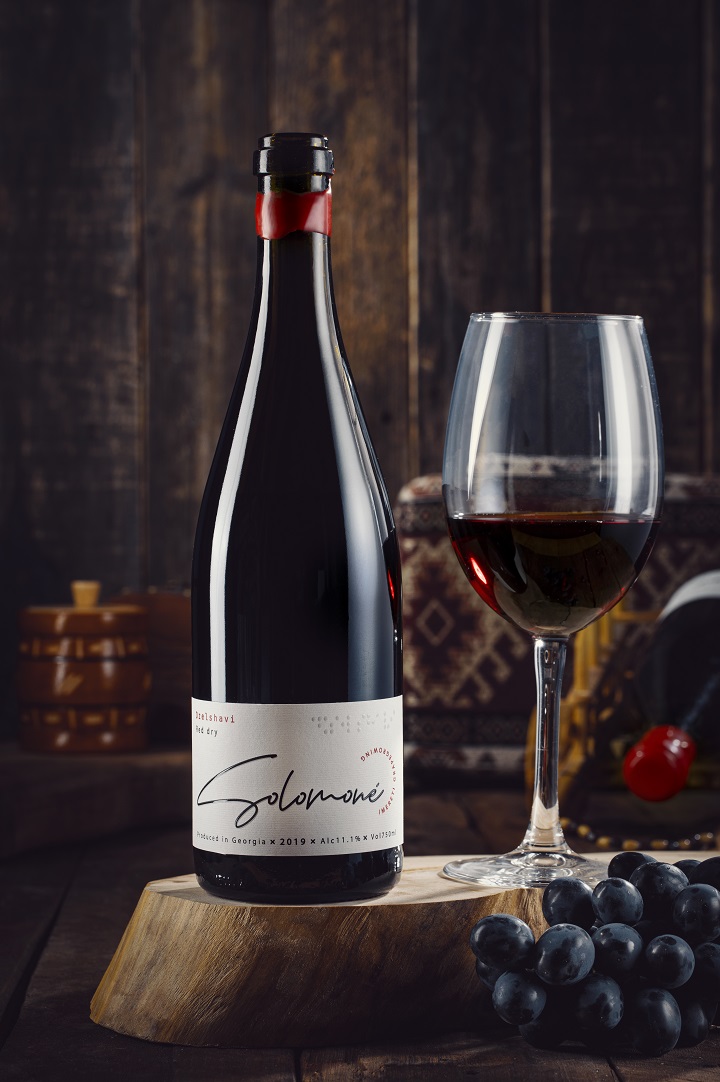 It is planned to age the wine and create reserves. As for the new services - I want to create a tasteful space in the Solomon area, which will house a boutique, a modern style hotel, will have a pronounced Imereti cuisine, a demonstration vineyard, where guests will be able to take care of the vineyard, vintage, and taste Imereti wines. Visit the 22-meter well in my yard, which dates back to the 16th century, attend Imereti cuisine and various wine master classes, get information about the history of the city, etc. In general, my goal is to popularize rare Upper Imereti varieties and present Imereti culture.