Khimshura - Unique Wine Variety by 22-Year-Old Winemaker Girl from Racha Region
Nino Giorgobiani, a 22-year-old winemaker girl in Racha Region, has been producing a unique wine variety of Khimshura as part of the USAID program for "Support of Youth and Women Entrepreneurship in Georgia".
"Initially, we launched winegrowing-winemaking business for family needs. We just wanted to make good, natural wines for our family and restore the ancient wine variety of Khimshura that today is made of endemic grapes. Now, I plan to make our village more interesting for tourists. Our objective is to expand production, maintain unique grapes varieties and popularize Racha Region wines abroad.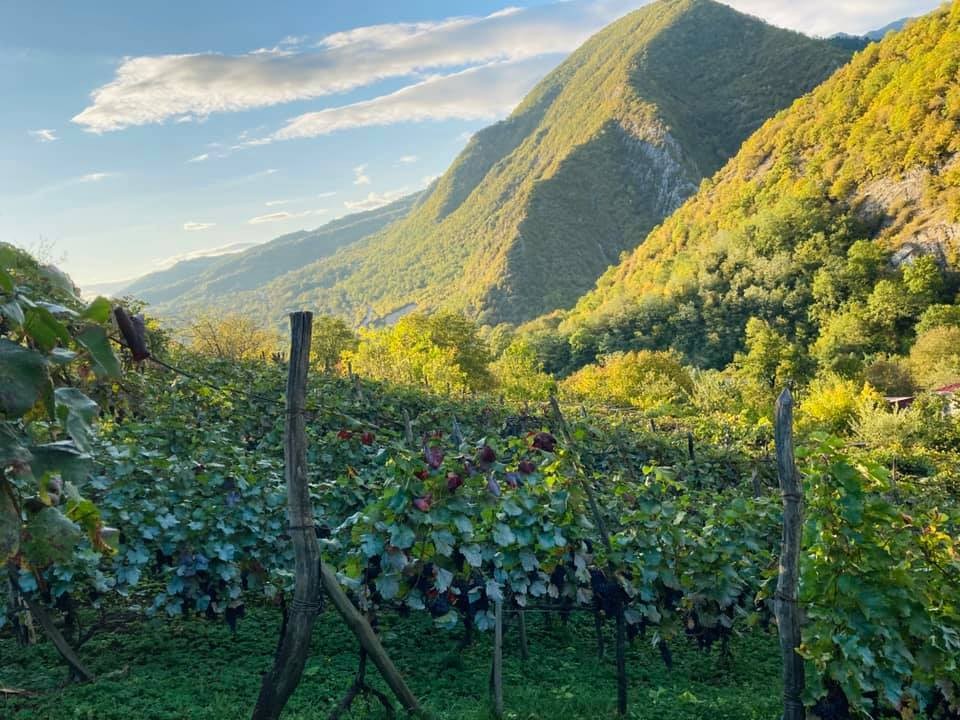 Buzz Georgia tuned out a very important project for me. I have made acquaintance with women with special business experience and capabilities and this is huge motivation for me. I have made sure again that women are able to deal with all businesses", Nino Giorgobiani said. The objective of Buzz Georgia is to make personal and entrepreneurial education accessible for women in regions of Georgia. Training is held for entrepreneur women, who strive for developing entrepreneurial-financial skills and personal competences, picking up new knowledge and personal skills. Buzz Georgia is a domestic franchise of Buzz Women, an international organization oriented on women's economic development.