Japan hosted Georgia - Homeland of Wine Exhibition
Georgia - Homeland of Wine presented the second exhibition in the "Terrada" Warehouse, Tokyo.
The Exhibition held in the capital of Japan for 2 months and hosted thousands of Japanese visitors.
The project - "Georgia - Homeland of Wine" serves the idea to represent the unique culture of Georgian wine to the world. The Georgian wine and Viticulture are part of the Georgian identity. This identity also involves Georgian Gastronomy and traditional feast, as known as - "Supra". Hence, The project tends to give mass-market appeal to the Georgian social culture.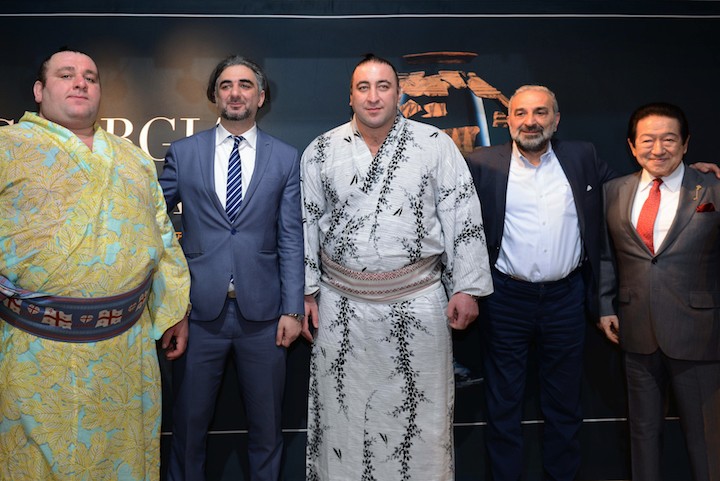 As the manager of the project, deputy chairmen of the National Wine agency, Davit Tkemaladze states, several events have been held in the matters of Georgian unique traditions and culture, Georgian wine and "Supra".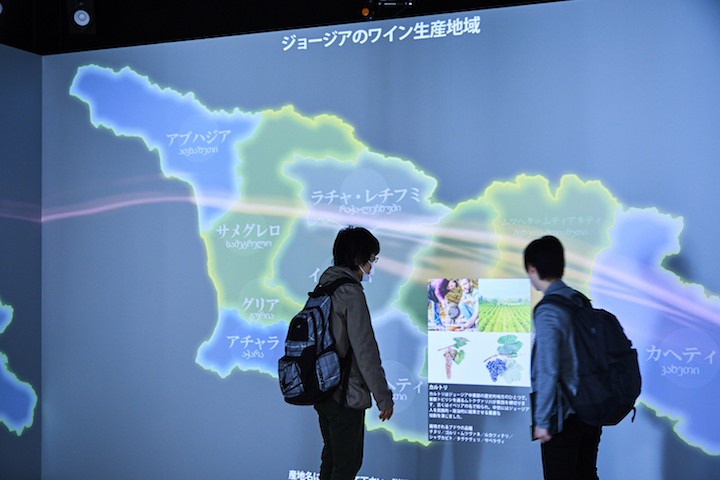 One of the events was held in Gakushi-Kaika, on which the Georgian wine was presented next to French and Georgian dishes. Gakushi-Kaika is established in 1928 by seven National Universities. The Georgian and French Dishes were made by the main chef, Masaru Osaka and famous Georgian chef, Tekuna Gachechiladze.
During the project, Masterclass of Georgian "Supra" was held, which was presented by the writer, Zurab Karumidze.
"Zurab Karumidze being part of this project is significant. It is really hard, when you have an honorable mission: You must tell foreigners about your historical traditions and time-honored customs in about 1 or 2 hours. Making aware of your Wine-making culture and "Supra" should delight attendees. ", Davit Tkemaladze notes.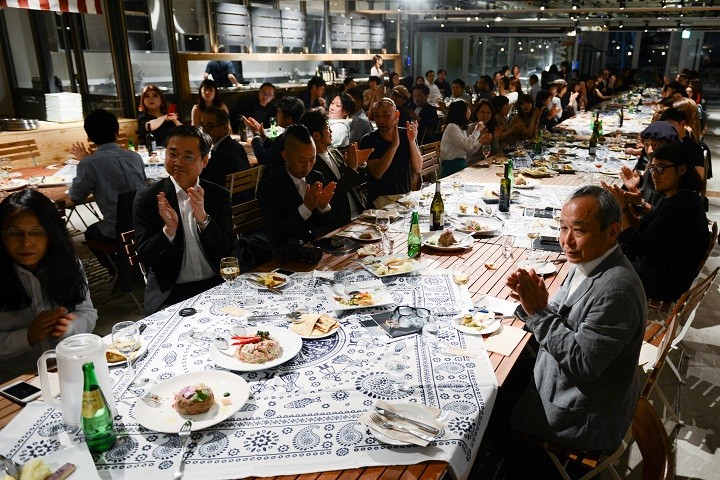 Georgian Sumoists Tochinoshin Levan Gorgadze and Gagamaru Teimuraz Jugheli were attending the above-mentioned event.
The event dedicated to the closing of the exhibition also hosted Georgian "Supra" tradition, which was lead by the Georgian Sumoist, Tochinoshin, who has won historic Emperor's Cup in Japan. Japanese ensemble "Yamashirogumi" performed some of the most distinguished samples of Georgian polyphonic songs at the ceremony.