Château Mukhrani Awarded 58th Position in Top 100 Vineyards Worldwide
Château Mukhrani has been honoured by being named as the 58th best winery destination in the world, according to the World's Best Vineyards 2021 annual ranking, besting many prestigious establishments across the globe.
This is the first time a Georgian vineyard has made the list, which is compiled by an international panel of wine and wine-tourism experts. The assessment is based on the overall experience of visiting a vineyard, including a tour, wine tasting, ambience, food, staff, view, reputation, accessibility, and all the things that make a vineyard visit delightful and rewarding.
The World's Best Vineyards is an annual listing that highlights the very best winery destinations in the world – the top places to taste terrific wines and learn about winemaking and grape-growing. Château Mukhrani is the first winery from Georgia to make the list, even out-ranking many famous wineries in the world's best-loved wine regions, such as Napa Valley, Champagne, Bordeaux, and Piedmont.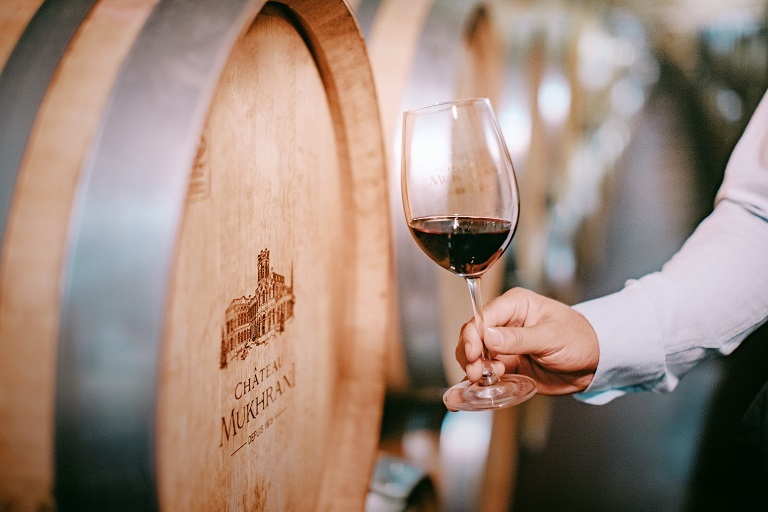 The list is created based on nominations from nearly 600 wine, travel, and wine- tourism experts from across the globe. The 2021 list covered five continents and 18 countries, with 17 new names, including legendary wineries in France, Italy, California, and now for the first time, Georgia, represented by Château Mukhrani.
The panel, representing different regions of the world, is made up of sommeliers, wine journalists, travel experts and lovers of wine who travel frequently, each of whom have seven votes. Participants are asked to use their votes to nominate the wineries they deem to offer the best experience for visitors, and that they would recommend to friends.