Spaguletti Ice Cream & Waffles- Business Started to Bring Joy to People
Spaguletti Ice Cream & Waffles is a place to taste flavor of any kind. CBW had an interview with its founders- Sophie Khachaturiani and Lado Janashia.
When did you discover your passion for ice cream, and how did your past work experience impact your passion for ice cream?
Most of the people love ice cream. It is always associated with pleasant memories, great moments, or, if we put it simply - happiness. So, I guess the right answer is that our passion to eat ice cream comes from childhood, but our passion to start making it, came much later. It was the moment when we decided we want to have an ice cream business to share happiness with the people around us! And because I used to work with children before, I could not ignore the excitements on their faces when they would see an ice cream. This definitely helped in taking the decision!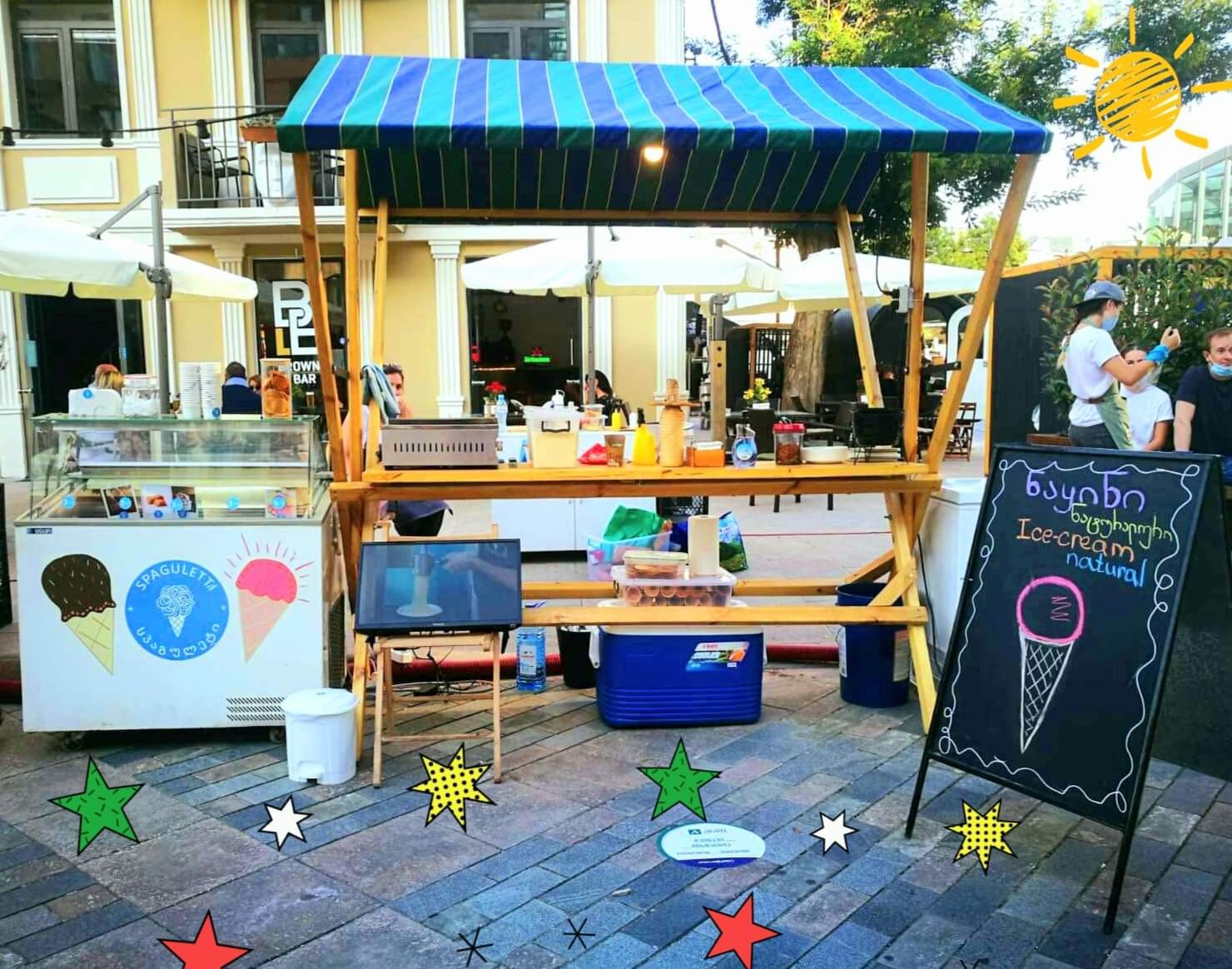 How did you come up with the Spaguletti idea?
Me and my fiance, we wanted to come up with a business idea. At the same time, we also decided that the business we are going to open is going to bring joy and positive energy to people. This condition was a must. And it was such an important aspect, during this complicated year. So, we received a german machine as a guift that squeezes the ice cream and makes spaghetti ice cream. We started to experiment with different types of commercial ice creams and the results were quite bad. The specialties were melting too fast and were not beautiful. That is how we understood that we have to start our own production of ice cream and with the help of knowledgeable foreign trainers we went for this ambition, which worked out great! The number of smiles that we put on the faces of our customers was definitely the best reward for us!
When you went to that first market with your product was the customer reaction what you had expected?
Honestly, it was even better. Everyone was excited about our flavours and were curious about our spaghetti ice cream. Learning that we make it only from natural products with no artificial colorants and conservants was a very nice surprise for them. Our customers were so excited about our product that it gave us huge reinforcement in our ideas. We've even started to develop new products like waffles and crepes which also were a huge success of street food markets!
In what ways do you hope to see Spaguletti evolve?
We are hoping to see Spaguletti opening at several locations in Tbilisi and maybe even some other big cities, however, at this moment, the most important is not expanding but always keeping the high quality standards that we are known for. Never taking the path of cutting down on the quality, but on the contrary, coming up with ingenious new recipes and delicious products. We aspire for the name Spaguletti to be synonym of quality and delicious dessert in everyone's mind.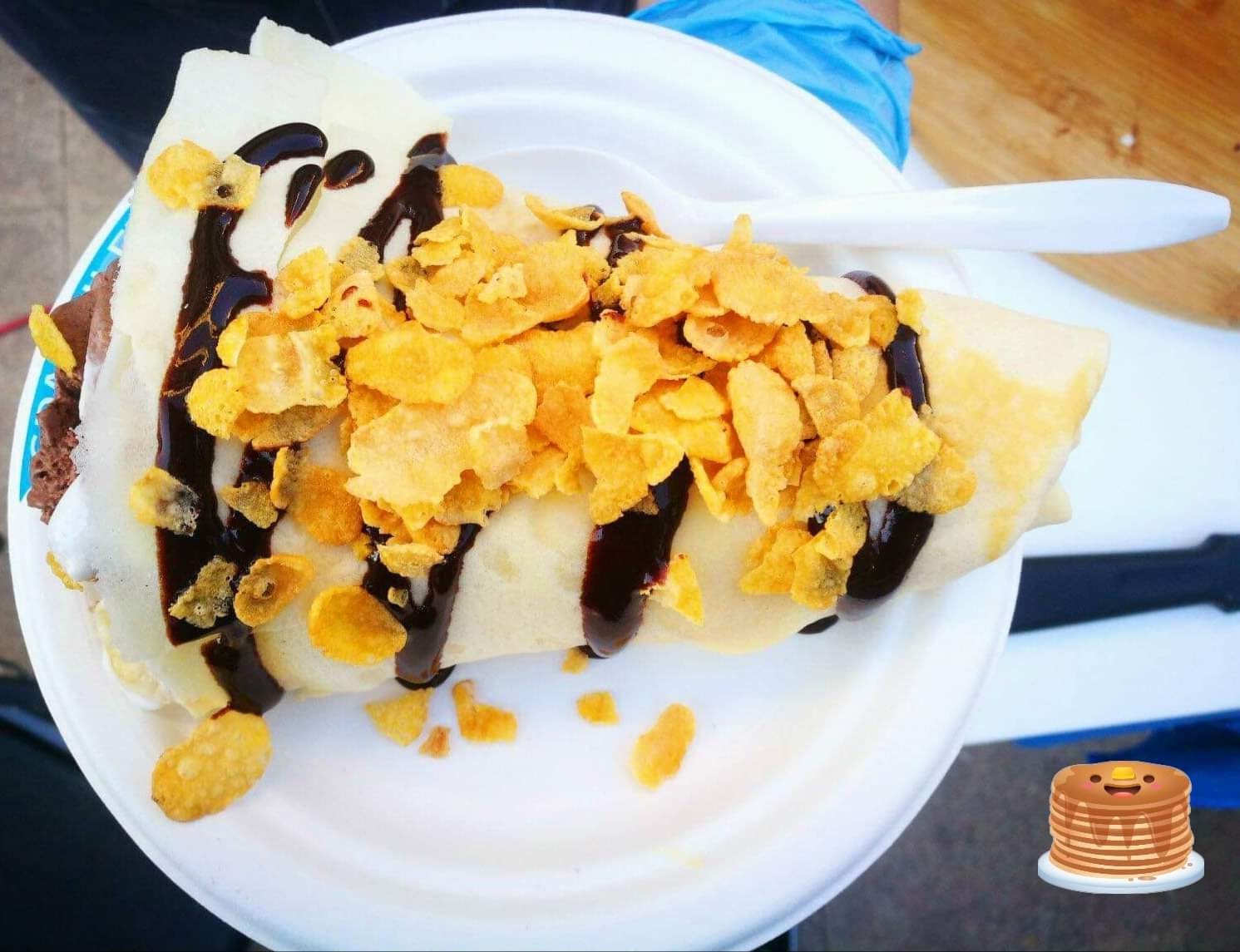 What is the key problem you are solving and how are you making a difference?
To be honest, there is not much high quality, natural ice cream in Georgia. Our people do like sweets and desserts, so they consume quite a lot of commercial ice cream, but we would like to point out that they deserve to taste the real deal. The level of satisfaction will be just so much higher! It is not even close! And we can't stress it enough, the fact that it is natural makes such a big difference. So, that is why we are always happy to give a degustation to our curious customers, so they can convince themselves about it. And that is exactly how we are making the difference, by bringing high quality and natural product on the market.
What is the core issue your product aims to address and what sets it apart from the other players in the market?
We took the more interesting path. We can experiment with any kind of flavours, absolutely anything: we tried making Tkemali ice cream, Adjika ice cream, Basil ice cream, Eucalyptus and so many more. We can literally make any flavour we have in mind. Also, we use only natural products and never color our ice creams artificially, which is even more work, but we stay faithful to our principles. It is not a very easy process of learning and making it, but it is totally worth it!