Largest Business Accelerator 500 Startups Enter to Georgia Supported by Bank of Georgia
February 21, 2020 - With the support of the Bank of Georgia, the world's top accelerator 500 Startups will enter Georgia. The relevant trilateral agreement has already been signed between the Agency for Innovation and Technology of Georgia, 500 Startups and Bank of Georgia.
Cooperation between the Parties is an important support for Georgian startups through the introduction of a high-end accelerator in Georgia, strengthening the ecosystem and developing investment potential. Entering the Georgian market as a major player like 500 Startups will give Georgian startups a great opportunity to work with different founders and mentors to refine their ideas. Also, during the 4-month acceleration process get interesting information on marketing, product design, sales and more. In the end, they create innovative products, reach global markets, and succeed.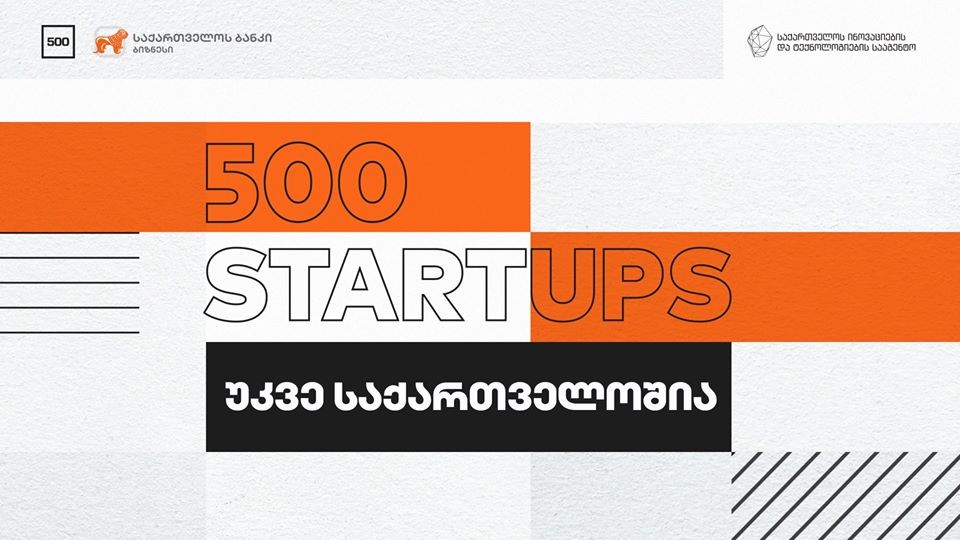 "We are delighted and proud that with the involvement of the Bank of Georgia as a private sector and a strong financial institution such a global project is being implemented. We will mobilize an additional $ 1 million to implement the project, which will give Georgian startups a unique opportunity to work with one of the most active venture capital companies in the world. This is a very important event for the country as well and we are pleased to be implementing this project together with the Innovation and Technology Agency. Importantly, the arrival of 500 Startups will help to discover talented entrepreneurs, help them build successful companies that ultimately serve the purpose of developing a global ecosystem. We wish good luck to ourselves and the country on such an important project, "said Bank of Georgia CEO Archil Gachechiladze.
500 Startups is the world's top business accelerator. Its investment portfolio is rich in well-known companies such as Credit Karma, Canva, Talkdesk and Ipsy, twilio, sentgrid, grab. Since its inception, Silicon Valley has funded 2,300 companies across 75 countries through 5 global funds and 15 thematic funds.
500 Startups is a startup fundraiser of a business idea and is more supportive of ideas than existing small businesses and businesses. In addition to co-investment, 500 Startups promotes the development of innovative ecosystems, supports various educational programs, events, conferences around the world.