Tbilisi Open Air Shares 2022 Lineup and Headliners
Tbilisi Open Air returns after a 2-year forced pause caused by the pandemic!
The festival will take place on June 24, 25-26, at the same address, Lisi Wonderland. The main sponsor of this year's festival is TBC.
The following will headline the festival: alt-J, Okean Elzy, Cigarettes After Sex, Rhye, Molchat Doma, Ajja, Acid Pauli, Robag Wruhme, Konstantin, Bedford Falls, Konoba.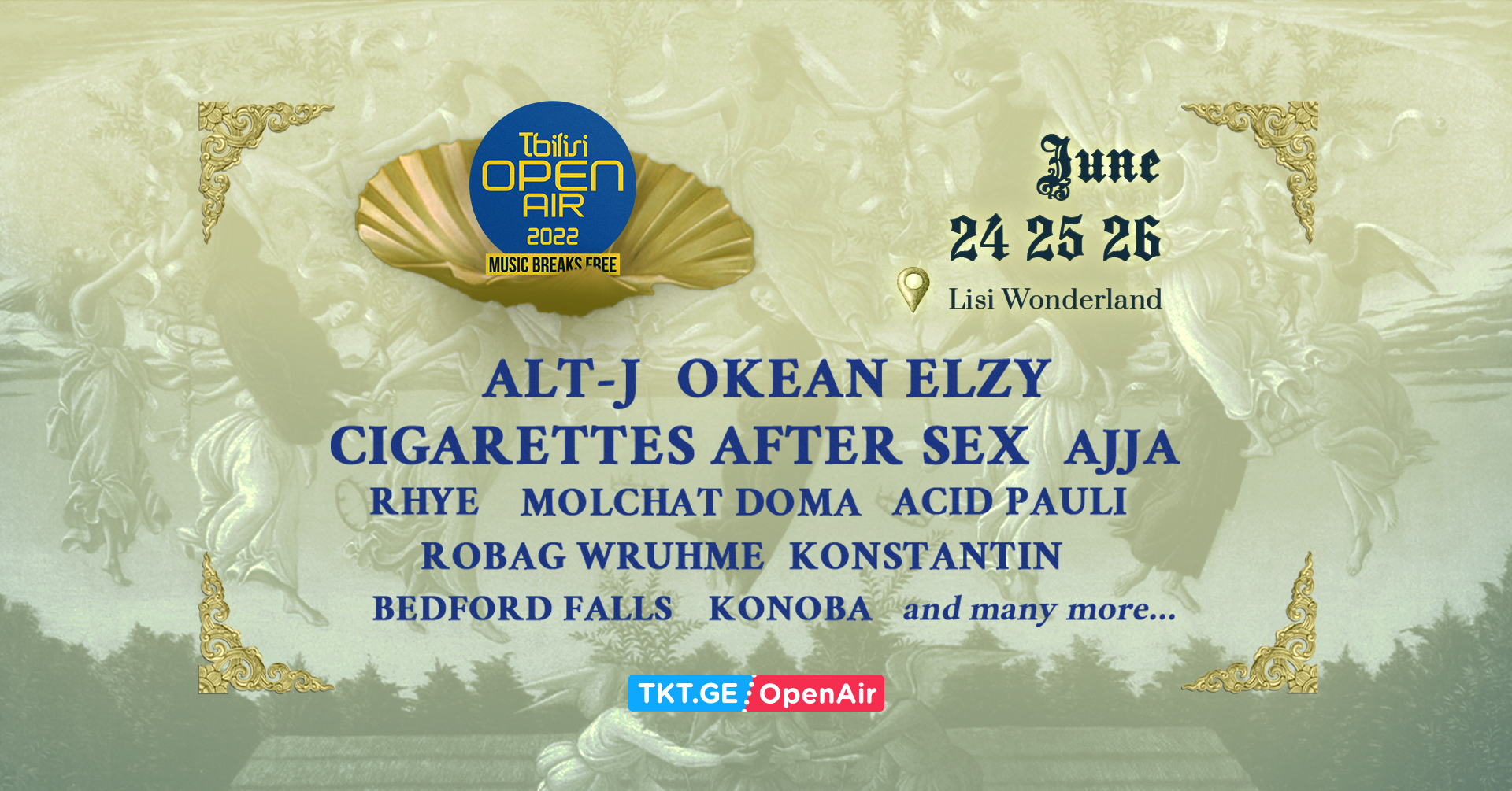 You will listen to the famous Ukrainian rock band Okean Elzy at Tbilisi Open Air. Sviatoslav Vakarchuk, who holds the rank of lieutenant in the Ukrainian army, has been actively involved in humanitarian missions during the brutal war waged by Russia in Ukraine. He moves from city to city, supplies citizens and the military with essentials, sings in bomb shelters and bunkers to encourage citizens.
Okean Elzy's song Без Бою has even become a true anthem of Ukrainian warrior spirit and courage.
''The idea of freedom, diversity and human rights universalism has always been the most important value we share,'' reads the post by Open Air Festival.
You can find more details at the
link.