Exhibition of Tamar Tali Toidze at Chardin Art Gallery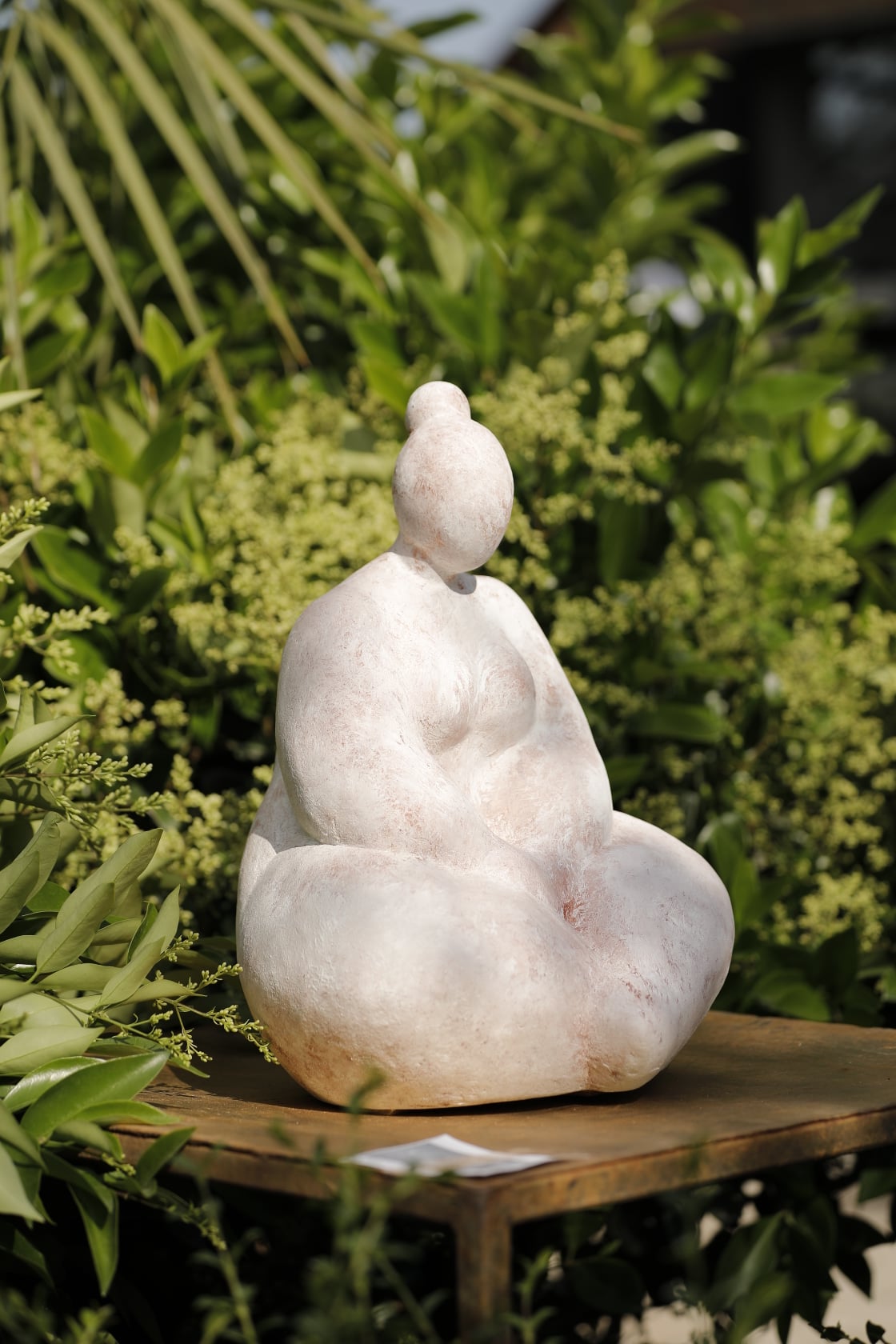 If prehistorical sculptures were depicted as deities, my figures try to break stereotypical frames, and their crumpled formes move to a more stylized version - the figure has a full and oval shape instead of distinct features. It is also related to the association with the world. they have a common idea of ​​presenting the negative in a positive way and it is manifested in forms and as a whole.", noted Tamar Tali Toidze.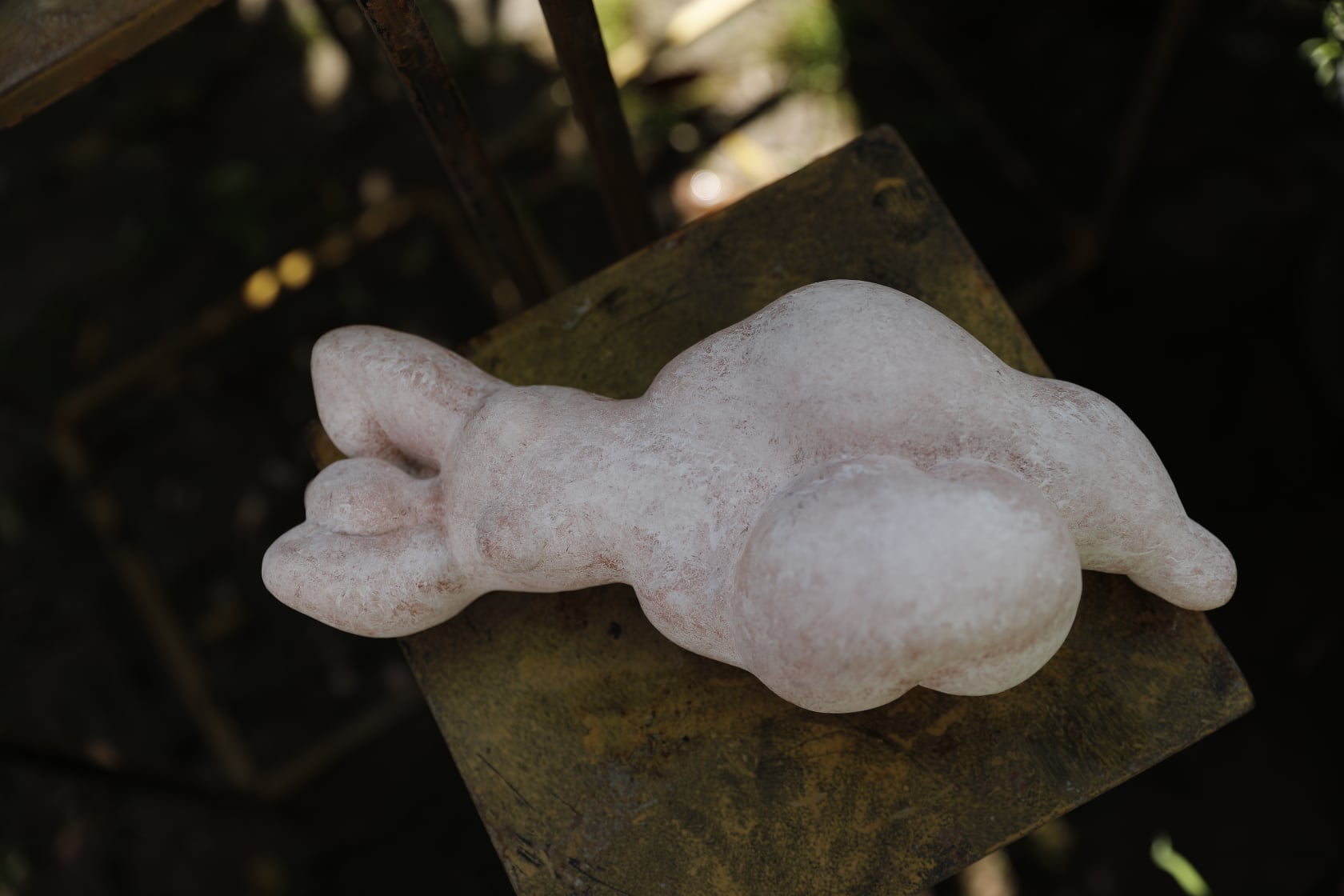 She found it aesthetically pleasing and fascinating to place her sculptures next to the plants.
"It intensified the feelings indescribable to the language."