Arctic: New Frontier by NOOR Photographers to be Presented Today within Tbilisi Photo Festival
The Tbilisi Photo Festival returns for its 10th annual celebration of world-class photography with a lively program of outstanding exhibitions, engaging events and the Night of Photography - open air nights screenings to be held in Mushtaidi Park. In nine years, TPF has firmly established itself as the global hub for international photography at the crossroads of the Great Silk Road.
Today there will be presented Arctic: New Frontier by NOOR photographers Yuri Kozyrev and Kadir van Lohuizen, who have been awarded the 9th edition of Carmignac Photojournalism Award.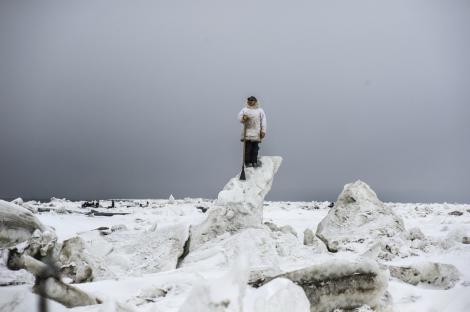 © Kadir Van Lohuizen/Noor for Carmignac Foundation
Both photographers traveled through 15,000km of the Arctic Circle to investigate the startling effects of climate change on the land and its indigenous communities.
The screening will be held at the Bath District/ Legvtakhevi.