Svan Towers in the Anime of Hayao Miyazaki
Laputa - Castle in the sky is one of the famous animes in the work of Hayao Miyazaki, which was published in 1986.
Anime is about the flying island Laputa, which can be found with the help of flying stone. The stone is owned by the little girl, Sheeta. Young orphan Sheeta and her friend Pazu are escaping from the mid-air collision, air pirates led by the matronly Dola. During their adventures, within a few seconds, Svan towers are visible. The magical village Gondoa supposedly represents Svaneti with its high towers.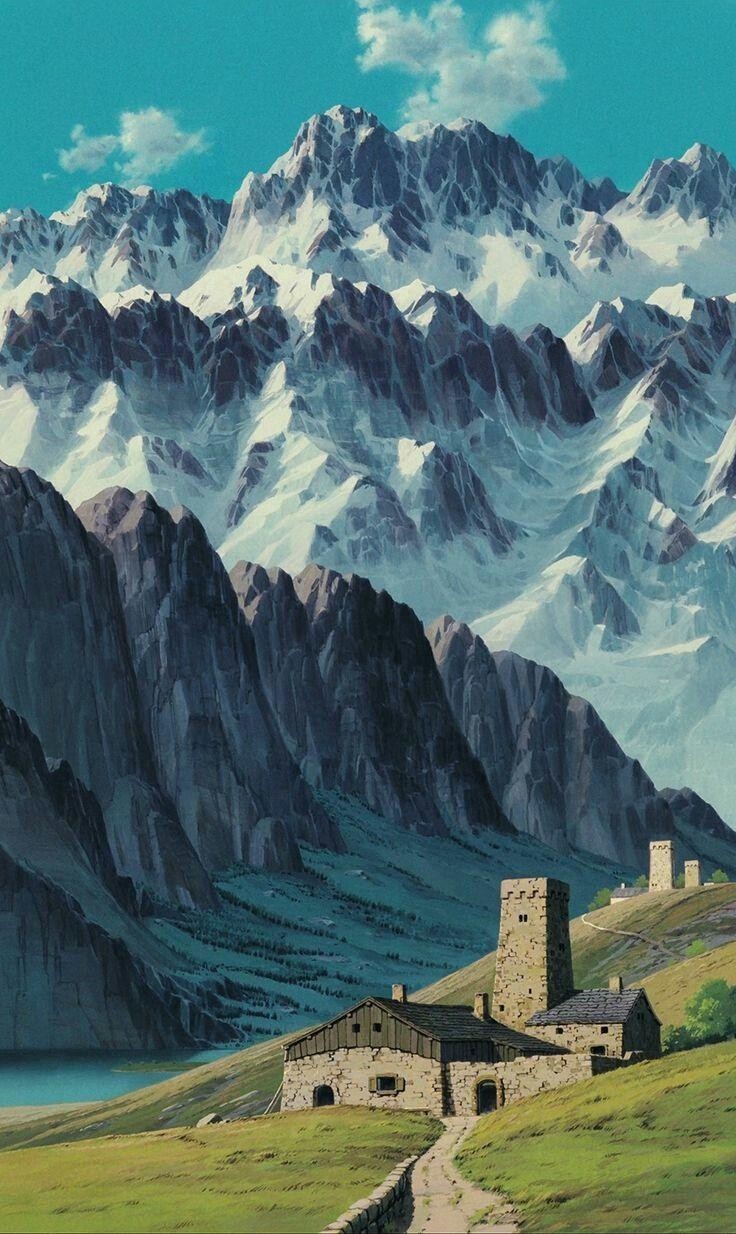 The location, part of the Upper Svaneti province was inscribed in the World Heritage List of UNESCO in 1996. The Upper Svaneti region of the Caucasus is an exceptional example of mountain scenery with medieval-type villages and tower-houses. The village of Chazhashi still has more than 200 of these very unusual houses, which were used both as dwellings and as defence posts against the invaders who plagued the region.