Social Impact Award 2020 Begins Supported by Bank of Georgia
With the support of the Bank of Georgia and UNDP Georgia Impact Hub Tbilisi launches an international student program Social Impact Award.
The largest student-run social entrepreneurship program in 25 countries is implemented jointly and focused on educating students in the field of social entrepreneurship. The program offers young people a ten-month educational course to pursue their own business. Throughout the program, students go through the whole process from idea generation to business planning, which gives them the opportunity to actually start a social business.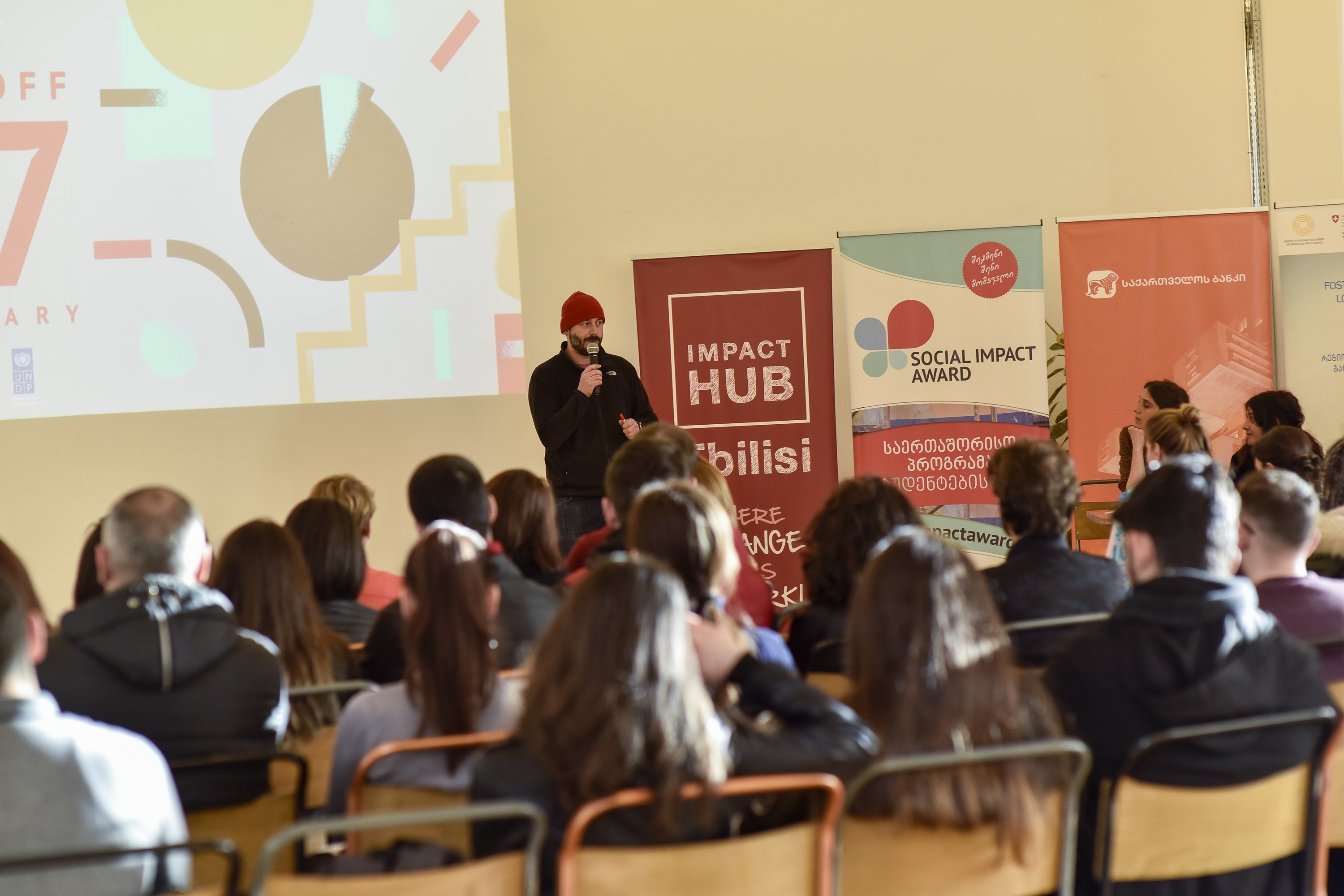 Social Impact Award 2020 includes a series of workshops in Tbilisi and various regions of Georgia: Rustavi, Ozurgeti, Zugdidi and Ambrolauri. In the second stage of the program, the finalist teams selected by the jury will go through a two-month incubation period, after which the winners will be identified. Bank of Georgia provides financial support to the winning teams. In addition, the winners will travel to attend the International Impact Award Social Summit in Prague this year.
"Impact Hub Tbilisi has received a license to implement Social Impact Award program in 2017 and has been providing young people with the opportunity to start a social business for the fourth year in a row. We have very good results during this time. The program involved 500+ students from different regions of Georgia; The incubation was performed by 60 youngsters and revealed 9 winning teams. All projects respond to current social problems and offer innovative ways to solve them, "said Kate Ebanoidze, co-founder of Impact Hub Tbilisi.
The Bank of Georgia, as a corporation with corporate social responsibility, has been supporting this important project for the development of social entrepreneurship in Georgia for the fourth year. For the Bank of Georgia, social entrepreneurship and business promotion are one of the priority areas and we are pleased that interest in the program is increasing year by year. It is important to show young people new challenges, to help them set new goals, ideas, and to gain practical experience. Give them the opportunity to implement their innovative projects with the help of experienced mentors and bank financing, "Bank of Georgia said.