HUAWEI Officially Presents EMUI10
What innovations can the smartphone industry offer modern consumers? HUAWEI continues to invest in the EMUI research and development direction to maximize the improvement of uninterrupted system performance. HUAWEI officially introduced the result in the innovative EMUI10 at a developers' convention. With the new EMUI10, the company offers customers the ability to connect with uninterrupted devices and applications. In addition, a new interface designed for a variety of devices reduces costs and at the same time increases efficiency.
According to Wang Chenglu, President of CBG Software (Engineering Division) at HUAWEI Customer Business Group, the EMUI10 offers its users the right functionality in any environment. Due to its limitless capabilities, the new technology presents special applications tailored to different scenarios, such as making audio and video calls in any situation, doing business tasks between different devices, and operating smart devices installed in your car.
EMUI has made it possible to connect between several devices as well as between devices and applications and continues to improve the service experience in all possible environments. According to Chenglu, the beta version of the EMUI10 will undergo internal testing on the HUAWEI P30 series, and on September 8, on all other models. The EMUI10 will also be available for the next generation of Mate series products.
Currently, EMUI counts more than 500 million daily users in 216 countries and has support in 77 languages. Technological development began in 2012 with the launch of EMUI 1.0 and has been ongoing for seven years, and HUAWEI is working non-stop to further improve the technology. Based on growing statistics, the company estimates that around 150 million users are set to upgrade their smartphones with EMUI10. In recent years, the number of HUAWEI cell phones has increased significantly. In the company this year, the five-month sales figure reached 100 million. In the future, EMUI promises customers more application and synergy experiences, which will also increase sales significantly.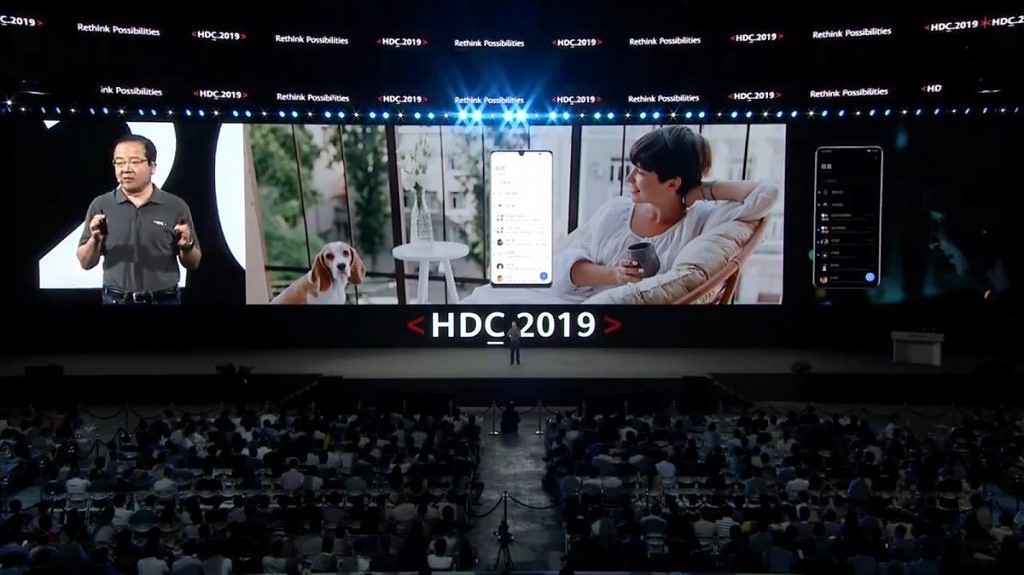 Importantly, in recent years HUAWEI has invested heavily in EMUI research and development to improve system performance. Still, what makes a new interface stand out and what new features does it offer customers? Its advantages were discussed at the developer convention, where Wang Chenglu formally presented the EMUI10.
EMUI10 offers three major innovations: UX design, improved functionality in all circumstances, and a new standard for smooth operation. Studies have shown that color is perceived differently in light and dark backgrounds. Consequently, darker backgrounds make colors and graffiti more contrasting and more comfortable for the customers to use.
Through the revolutionary technology EMUI10 provides the support of HD video calls for various devices. Users can make audio and video calls anytime and anywhere. With the new technology, workflow is simplified: it can share a smartphone screen with a computer to make data exchange faster and easier.
Smart devices are becoming more and more diverse as the application ecosystem, devices, and users grow. Developers face a big challenge when they have to adapt a lot of devices, use multiple languages and convert data to different devices. HUAWEI users can be confident that the company pays great attention to protection and security systems. Accordingly, the company is actively working to develop a reliable security system to improve the product.
HUAWEI products and services are available in more than 170 countries and are used by a third of the world's population. There are 16 research and development centers operating worldwide in the USA, Germany, Sweden, Russia, India and China. HUAWEI Consumer BG is one of HUAWEI's three business units, mainly focusing on Smartphones, personal computers, tablets and cloud services. HUAWEI Global Network is based on 20 years' experience in the telecommunications business and serves to provide innovative technologies to customers around the world.