TBC Opens 6 Renewed Branches with Works of Georgian Artists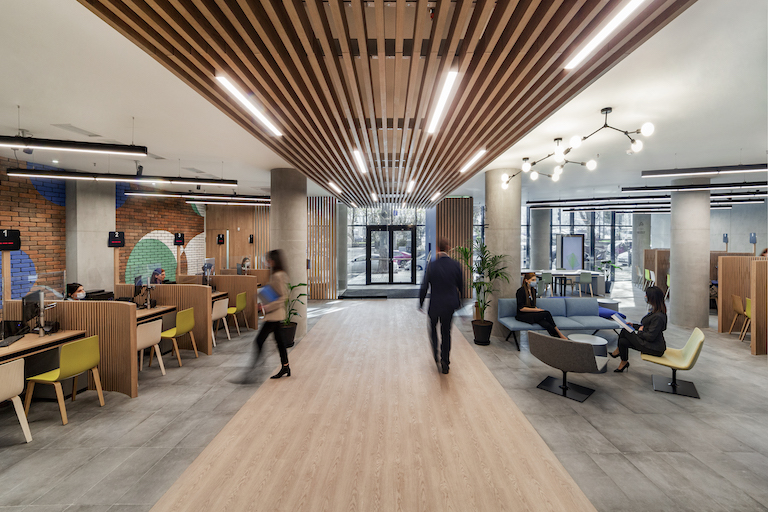 "We started working on this project in 2019, and in 202, first spaces were opened. Currently, 6 renewed branches will serve TBC customers in Tbilisi.
Together with the team of TBC, British agency, Geometry was also working on the project, which has a longstanding experience in creating spaces for different popular brands. It has worked with the companies such as IKEA, KFC, Phillips, Coca-Cola, WWF, etc."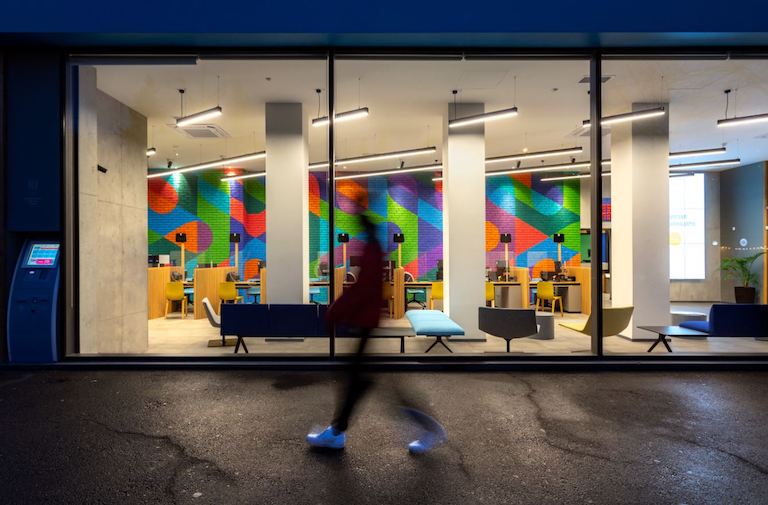 The concept of the new branches is based on modularity and simplicity. The environment is as flexible as possible for both customers and employees, which makes the experience of visiting the brand comfortable, fast, and enjoyable. It is also worth mentioning, that renewing the branches is built on the new - universal service business model.
There is a corner in all the branches, where the works of Georgian artists are placed on the wall. At this stage, we have the works of Gia Bokhua and Davit Chanadiri, which are tailored to specific spaces and are particularly suited to their character and environment. This is also part of the storytelling of the brand.