Paragliding Event to Hold Supported by Socar
Organized and supported by the companies Socar and Europebet, paragliding event was held on the mountain of Patara LiLo, on June 29th.
Dreams of more than 20 people came true, including military servicemen wounded and injured in warfares and several international missions, veterans, and persons with disabilities. Individuals with special needs, for example, visually impaired people or the ones who have a spinal cord injury or have a double amputation, paraglided with specially designed construction.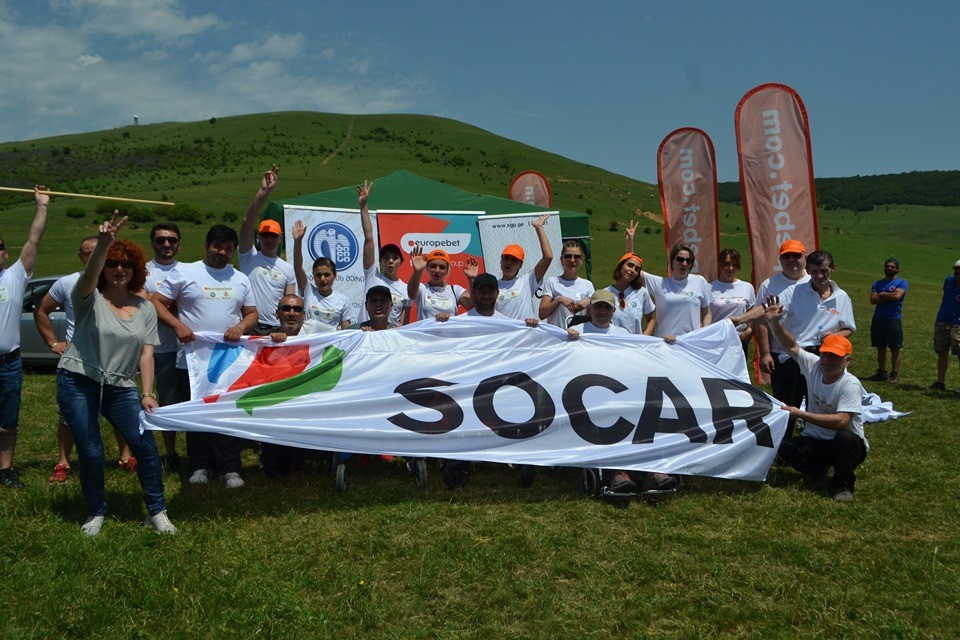 The paragliding is implemented for the persons with disabilities since 2012 within the frameworks of the project "Active Life is My Passion". The company "Socar" along with "Europebet" is the supporter of this project for the third year in a row and apart from paragliding, the company helps "Youth Media Connections" in implementing different activities for persons with disabilities.
The project "Active Life is My Passion" promotes the implementation of 30th article of the UN Convention on the Rights of Persons with Disabilities. The project aims to encourage the enactment of the convention on the scale of Georgia and ensure full and equal enjoyment of the human rights of persons with disabilities.