For the first time since 1999, the FIFA Women's World Cup is back in the hands of the U.S. Women's National Team, who defeated Japan 5-2 on Sunday before an estimated crowd of 53,341 in Vancouver, Canada. It is the USWNT's third World Cup title.
The U.S. squad set the pace early and continued to dominate throughout the match in what would become the highest scoring final in Women's World Cup history. The match was hardly the expected rematch of the 2011 World Cup final, in which the U.S. lost to Japan in a penalty shootout, as the U.S. shot out of the gate, scoring four goalsin the first 16 minutes of play.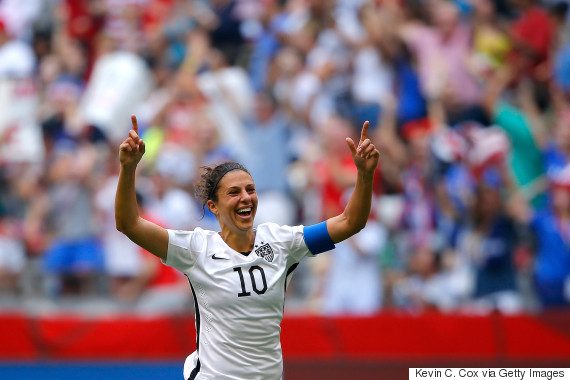 Carli Lloyd led those efforts with with a historic match of her own. Lloyd scored three of her squad's goals, earning the only hat trick in Women's World Cup final history. Her first goal, coming in the third minute, was also the fastest scored in a Women's World Cup final.
A fourth goal came from teammate Lauren Holiday in the 16th minute, giving the U.S. a 4-0 lead.
However, Japan answered back with a goal in the 27th minute and then benefited from an own-goal by the U.S.'s Julie Johnston early in the second half, which brought the score 4-2.
The U.S. quickly responded with another goal from Tobin Heath in the 54th minute bringing the final score to 5-2.
The win marks a bittersweet ending for Abby Wambach. It is her fourth and final World Cup appearance after a long tenure with the USWNT that began in 2001. Over that time, she won three Olympic gold medals and multiple Algarve Cup championships.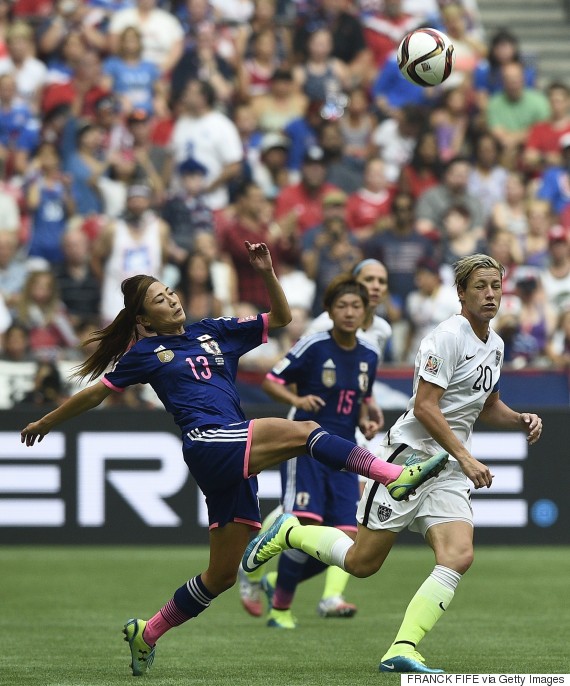 Wambach largely saw her minutes drop this tournament, only entering in the 79th minute of Sunday's match. However, her strength and presence on the bench, rather than on the field, has been credited with letting the younger generation of the squad define their strengths on the pitch. And the squad did just that.
While the team struggled to connect and find their rhythm during some of their earlier matches, they were unstoppable by the final rounds. They only allowed one goal in their first match of group play, before Japan scored two in the final, making 539 minutes of play between goals allowed. The U.S. also surpassed Germany's 111 total goals scored in FIFA's Women's World Cup history, with 112.
Christie Rampone, the only veteran of the 1999 World Cup team, also joined Wambach on the pitch in the 86th minute. Rampone earlier in the tournament became the oldest player to appear in the Women's World Cup.