Bloomberg published an article "What If the Richest Person in Every Country Gave All Their Money to the Poor" and an index that calculated how much each person would receive, if Georgian billionaire Bidzina Ivanishvili gave his all.
Bloomberg was interested if the world would become a better place if the wealthiest gave their fortune away to the bottom billion, they created the Robin Hood Index to answer this question.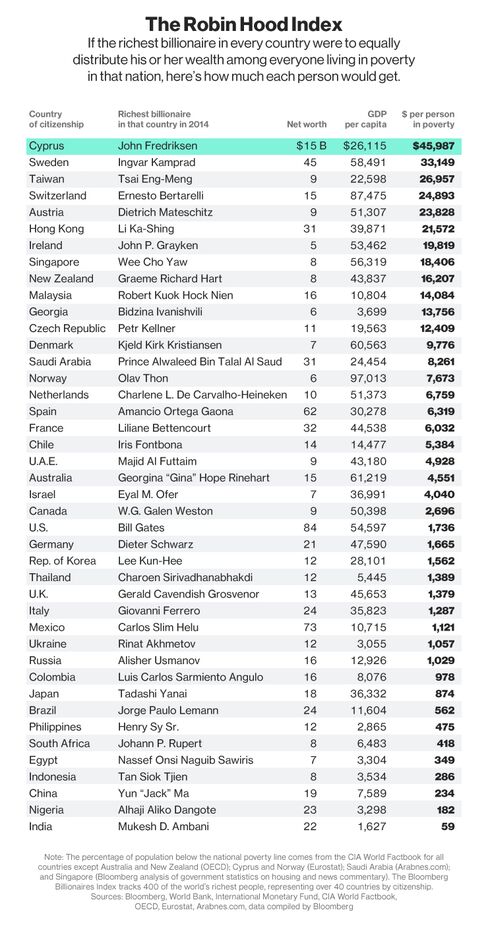 Georgia holds the 11th position in the Robin Hood Index. According to the index, Georgia's only billionaire Bidzina Ivanishvili's wealth consists of $6 billion.
According to the Bloomberg edition, if he gave all his money to the poor, each would have $13 756.
Under the Robin Hood Index, Georgian GDP is $3 699 per resident.